8 Apr 2021
5 Places To Stay In Regional Victoria
With winter nearing, we have collected some of our best short-term rental listings for the cooler weather.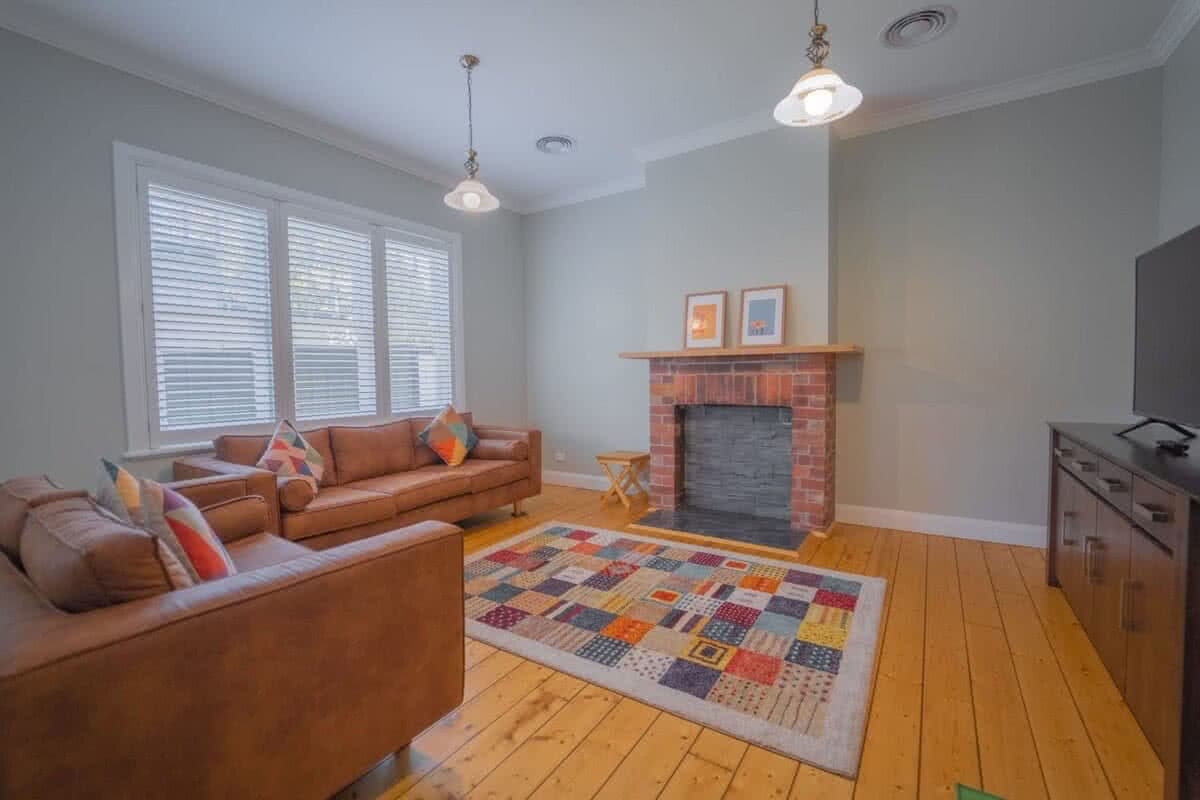 Langston Luxury Adobe
Managed by Cosmo, enjoy the privacy of being tucked away in residential Bendigo in this Langston Street property. With proximity to Bendigo's main street, you can dine at intimate restaurants and still benefit from the quiet and personal domain.
Hosting up to eight guests, this space is ideal for families, featuring heating throughout the house and two cozy living spaces to curl up after busy days.
Golden Place
If you're looking for somewhere small and intimate for you and a partner, then Golden Place is the winter property for you. With compact yet spacious living spaces, it is the perfect property to heat and stay warm.
With a small kitchen and combined living space, it is easy to cook up a meal and cozy up in front of the TV. The bedrooms feature small windows to allow enough natural light but block out the harsh cold weather outside.
Bendigo Lakeside Accommodation
If you want somewhere to stay with a beautiful view, then this Bendigo Lakeside property is the one for you. With views over the lake, this property is perfect for winter. The property is located directly across from the lake, walking track and only a few minutes from the CBD.
It features a small fire pit in the front yard to light up during the cold nights, as well as a BBQ for quick and easy meals! This open plan living is spacious and perfect for big families, hosting up to 12 guests.
Honeysuckle Domain
Our Honeysuckle Domain property is also well suited to the cooler season as it features a gas log fireplace in the main living space and carpeted bedrooms and living room. Utilize the gas log fireplace when chilling out on the sofa in front of the TV, or let it heat your dining space for nighttime meals.
This property is well suited to small families or small groups of friends, hosting up to 8 guests.
Luxury on Eyre
Retreat to the beautiful town of Echuca and stay at Luxury on Eyre this winter. This two-story home features a master bedroom on the top floor, and two queen-sized beds downstairs, with combined dining, kitchen and living space downstairs.
Suitable for up to 6 guests, this home is another perfect property for families — it is located only minutes from Echuca's CBD, where you can take a Paddle steamer down the Murray River or visit some local wineries and vineyards during your stay.