29 July 2021
Should I Install a Smart Lock?
We are answering the question and weighing up the pros and cons of smart locks for short-term rentals.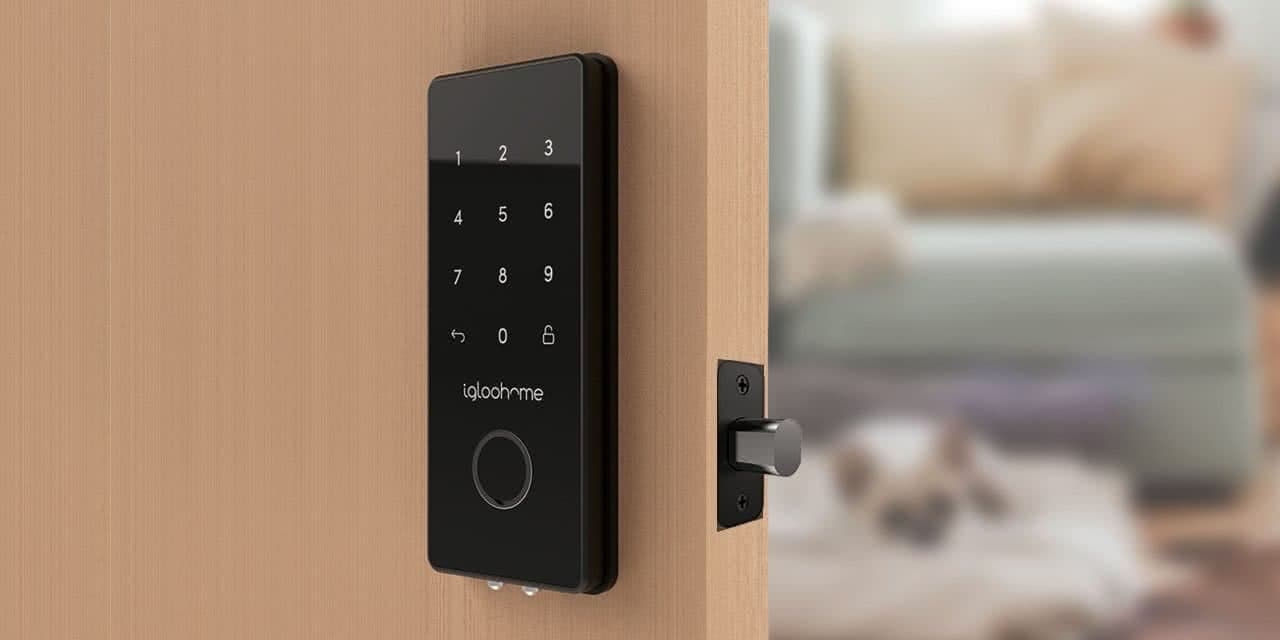 So, should I buy a smart lock?
When it comes to listing on the short-term market, some listings utilise a standard lockbox and key method for access to the property, while others opt for a modern smart lock.
It's up to you and your overall exposure time to the short-term market. It may not be viable for those just starting out. If you've been taking bookings for a while - it's a worthy upgrade.
Why do we say that? Let's unpack all of the pros and cons of using a smart lock, from our experience, so that you can make the best decision for your overall investment.
Pros
Simple Check-in
Guests prefer a contactless check-in after their long travel. The quickest and most effective way to gain access to your property is by having an automatic message sent to them with check-in details in advance.
Checking in after-hours and looking for a lockbox in the dark is the last thing a guest wants after a day of travel.
Having a smart lock allows guests to enter the code on the door, creating a seamless experience. Plus, it's the safest method for contactless check-in, which helps prevent the spread of the current COVID-19 virus.
Change Door Codes Remotely
For safety measures, the code can be changed and reactivated for new guests so that previous guests can no longer access the property after their stay. Smart locks can also be activated or updated remotely using your phone, so you never need to make a trip out to your property.
No Lost Keys
There is nothing more inconvenient as a guest and a host than locking yourself out of a property. With keyless entry through smart locks, you save valuable time and money, minimising the possibility of a negative review from a guest.
Each guest can easily access the code through their check-in details, which prevents lost or stolen keys.
You'd be surprised with how many keys we had to replace.
Cons
Quality of the Smart Lock
Some smart locks are vulnerable to WiFi hacking — If you get a cheaper lock, the internal technology may be vulnerable and at risk of hacking. For example, we use Igloo Smart Locks, which includes powerful patented internal technology. There are so many options for smart locks out there.
You get what you pay for, that's the simplest way to look at it.
However, large upfront costs can break the bank, if you are just starting out. If the smart lock investment isn't on the table just yet, you can always start with a key and upgrade to a smart lock once you see the revenue coming in.
Battery Life
Smart locks are almost always battery-operated, which means in the case of the battery running flat, a guest or a host could be locked out of their property until new batteries are installed.
However, having a phone connected to the smart lock allows for notifications to be sent leading up to the battery usage running out, preventing this from happening in most cases.
Price of Installation
The installation cost and the product price for your Smart Lock can be deterring for some hosts. However, the cost of call-out fees or a locksmith every time a guest loses a key or locks themselves out adds up and very quickly surpasses the upfront cost.
At Cosmo, we encourage our owners to install a smart lock. Along with our property management services, we can help the whole process and even take the costs out of their monthly revenue so it doesn't significantly hurt their pockets.

By Isaac Santos
Subscribe to our newsletter to get the latest news and updates from Cosmo.